The building was built in 1983 in Málaga, in the South of Spain (36◦37 N, 4◦25 W). Málaga has a Mediterranean
climate with mild temperatures in winter, hot and humid in summer with an average annual temperature of 17.9 ◦C and a horizontal average irradiation of 337.4 W/m2. The main orientation of the building is northeast–southwest.
The building is divided into two main volumes where the housing rises from ground to sixth floor and a third volume (courtyard and stairwells) covered by glass to which both areas are linked (see Figure 1 and 2).
In the Northeast-oriented volume there are nine homes per floor and eleven duplex on the fifth floor and in the section with a southwest orientation there are eleven homes per floor and twenty-two duplex. The space available for each floor is set at 2.50 m with a separation of 30 cm between floors corresponding to the slab and coating materials.
The building in its current state has a usable area of 10,934.68 m2.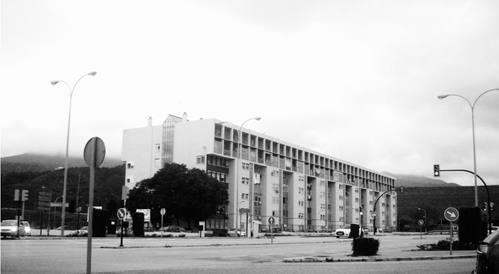 Figure 1. Exterior view of the building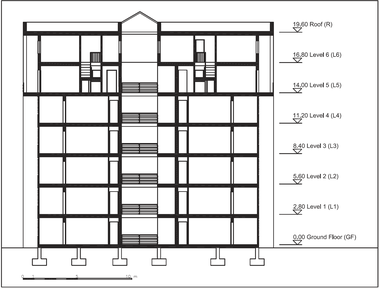 Figure 2. Cross section of the building