Today I present you the first post of a research focused on the life cycle of a store placed on 3 Marqués de Larios St, Málaga, Spain, corner with Strachan and Salinas St, see Fig. 1. The analysis was carried out by Rafael Assiego de Larriva , Carlos Cifuentes Álvarez , Fernando Gómez Gil , Gonzalo Gil Muñoz , Abel Porras Illescas.
Larios St was designed by Eduardo Strachan and built in 1891 to connect the port with the city´s centre. For the new design, the public health services established the idea of curved corners on the buildings in order for the street to get odor free by the port´s breeze (see Fig. 2), taking into account the city´s deficit of sanitation.
The lack of information found during our investigation of the local shop l led us to investigate more deeply about the other buildings constructed during the same period of time in Larios street, also designed by the same author.
Next posts depict:
- refurbishment project
- another example in the same street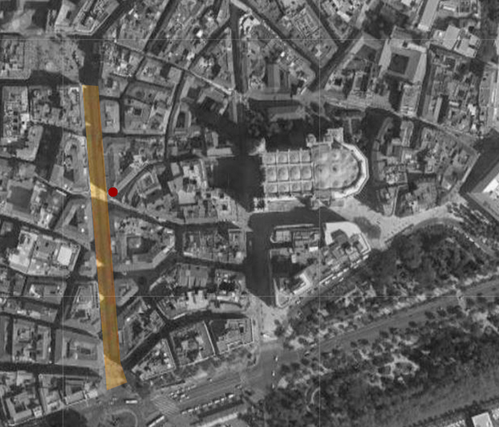 Fig.1. Larios St and corner under study (red mark)
Fig. 2. Local under study placed on 3 Larios St (Current State)