A building designed by Rafael Assiego will be presented at the 9th International Conference on Architecture in Athens, next July.
The design of the apartments is based on one goal: respond to the current rules applying daylight and ventilation concepts of the Malaga vernacular architecture.
The building has seventeen dwellings. It is divided into six volumes, with three apartments by volume. The last volume includes two housing and the access to the parking (see Fig. 1)
Ground floor and level one apartments have three bedrroms, one living room, one bathroom and one kitchen. There are two differences between level 1 and 2: level 2 apartments have two bedrooms and one terrace.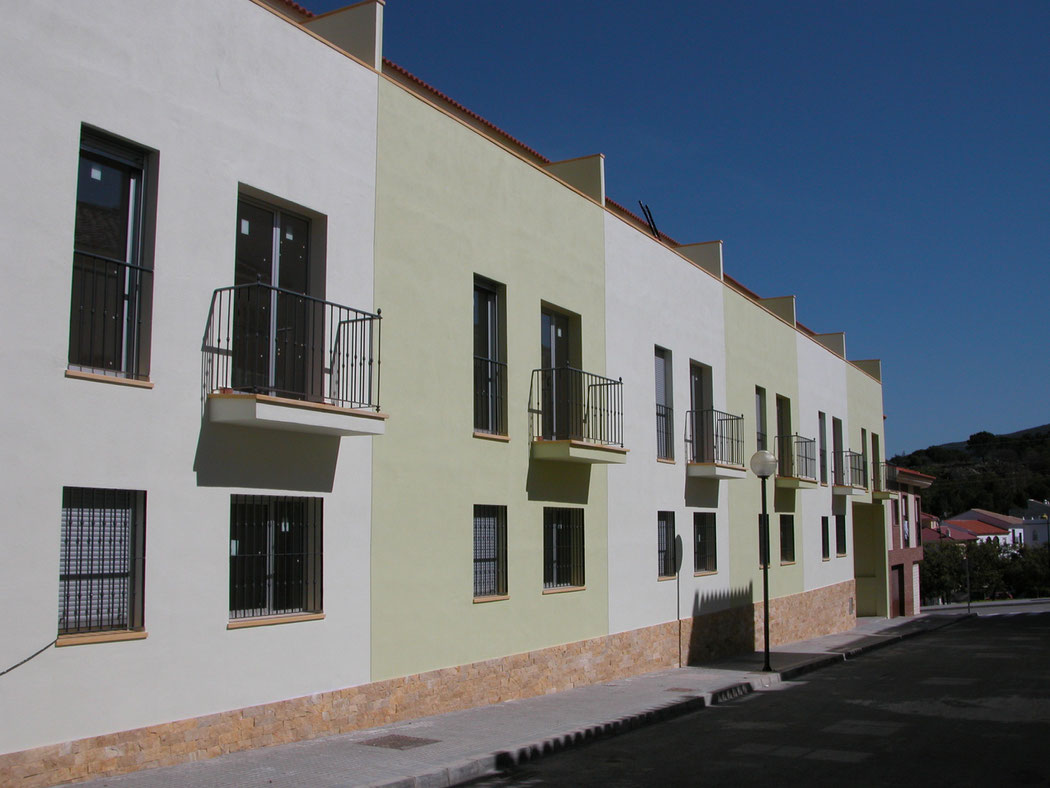 17 Apartments in Alhaurín de la Torre, Málaga
For each dwelling a courtyard is designed. The corridor is designed between the kitchen and the courtyard. A wall divides the kitchen with the next patio (see Fig. 2).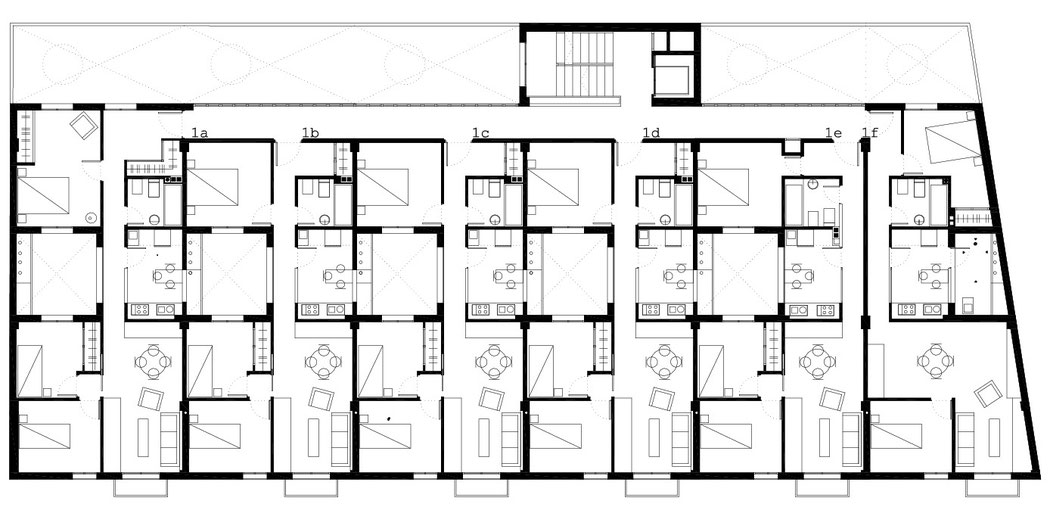 A window with translucent glass placed on the top of the kitchen wall resolves the natural ventilation and the privacy of the householders.